Why choose The Mouse Pad?

When the "mouse" pointing device was developed as an input peripheral for a new generation of operating systems, the need arose for a simple solution that could easily be placed beneath the device to assist with proper functioning of the trackball components. Different users of various systems needed to use the mouse on different surfaces for multiple purposes. The Mouse Pad was created shortly thereafter to provide a simple and reliable foundation for the [then new] technology.
As technology progressed and newer, more advanced mice were developed using optical and laser tracking components, many users discovered that the newer enhanced input devices (despite their advanced capabilities) encountered issues when being used at a particular desk or on a specific surface. The Mouse Pad became essential for supporting optimal use of the more sophisticated technology.
As laptops, tablets, and mobile device technology advanced and "touch" input was developed using digitizing components, manufacturer's recognized the need for a strong and durable surface or "Pad" to track input from the tip of a user's finger while also protecting the expensive underlying technology from damage by environmental or external threats.
To this day, The Mouse Pad or "Pad" continues to rest at the palms and fingertips of its users as a reliable and essential support foundation, ensuring smooth day-to-day operation of even the most advanced technology available.
The Mouse Pad was founded in 2009 to provide the same type of support at the palms and fingertips of our clients.
---
Our mission is not only to provide your company with an experienced and RELIABLE support team that will ensure optimal use of the latest technology for your business, but to provide you with an AWESOME experience throughout the process.
Our customer retention rate is outstanding because our clients see that we are boosting their competitive advantage, improving revenue, and pushing their service levels through the quality of IT services and solutions we provide.
What others say about us: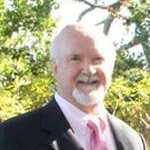 The Mouse Pad is a great IT company, providing reliable service to the businesses in Savannah. When my office had a problem where critical information was lost, they spent time helping us recover files and setting up measures to prevent the issues from happening in the future. Another great feature to their services is that The Mouse Pad is always available to respond to technical issues.
Dr. Bob Irvine
Owner, Sylvan Learning Center of Savannah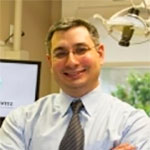 The folks at The Mouse Pad are truly "reliably awesome". They are extremely client-focused and will do whatever is necessary to get the job done. They have come to my business several times to fix a computer or network problem. The Mouse Pad is extremely knowledgeable and will quickly fix whatever problem they are presented with.
Dr. Steven Berwitz
Steven G. Berwitz, DMD, Berwitz DMD