Full Feature Hosted Business Phone Systems
We  provide an open standard, IP PBX that offers complete Unified Communications features, out of the box. It works with SIP standard based IP Phones, SIP trunks and VoIP Gateways to provide a full PBX solution – without the inflated cost.  The phone system we provide has been recognized for its innovation and cutting-edge technology. Now you can have a cloud based and affordable solution that makes management and maintenance ever so easy while at the same time offering your business a number of benefits, including:
Savings on monthly call costs using SIP trunks

Android & iOS apps, web-based soft-phone

Cloud, On-Site or Hybrid server configuration capable

Receptionist view for easy management of incoming calls

Drag and drop call transfer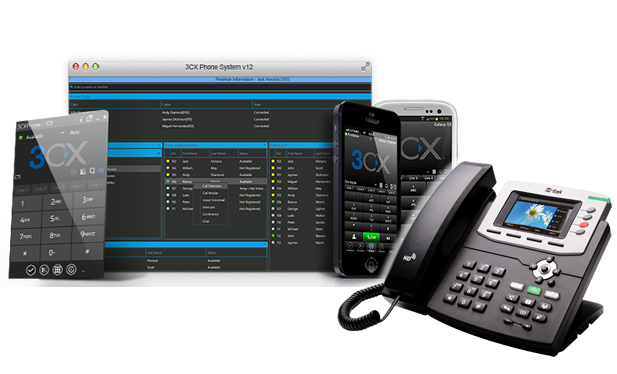 The perfect phone system for your business.
Every business has unique requirements for their phone system. We offer reliable, affordable and feature rich phone systems that can be configured to help maximize your businesses workflow. Don't settle for a phone system that forces your business to work around limitations, switch today to turn your phone system into a tool for maximizing your business's efficiency.
Reliably Awesome local support
The Mouse Pad is committed to providing reliably awesome support to their customers. If there is ever an issue with your phones you can have confidence in our team of local support technicians to get you back up and running without having to spend the day on a hold with an international call center.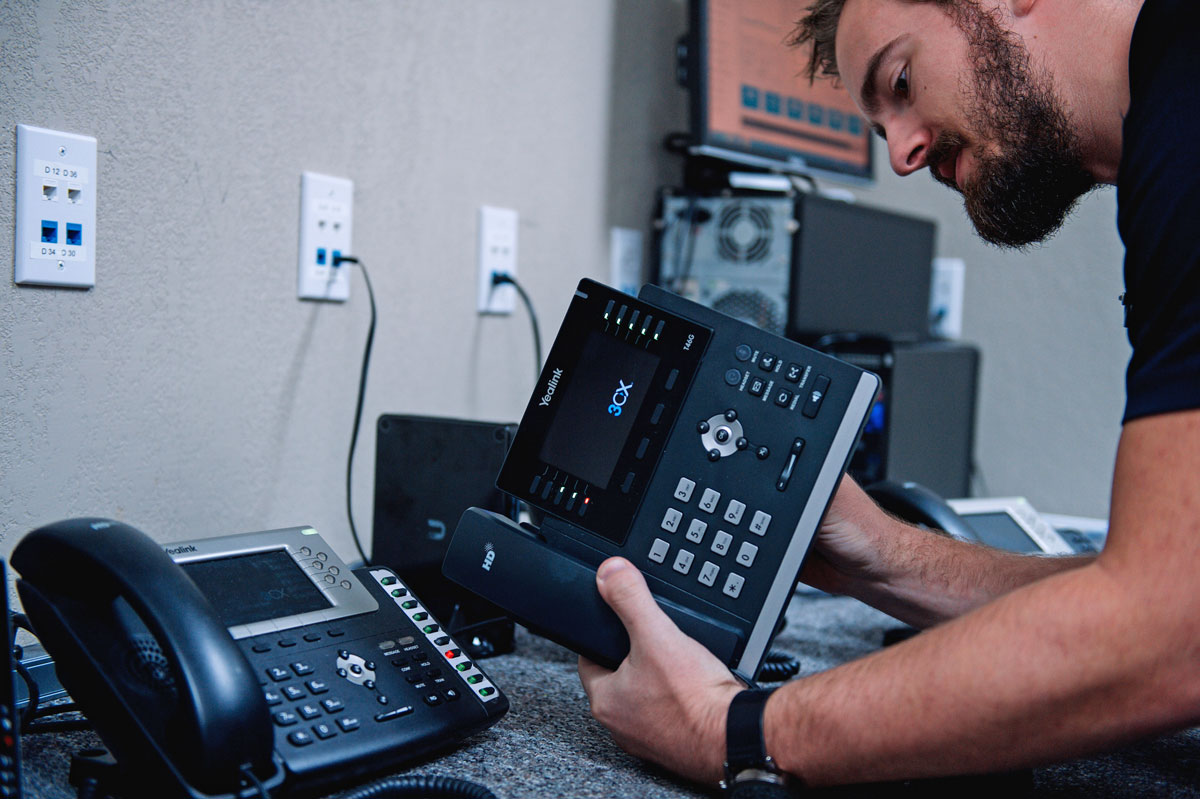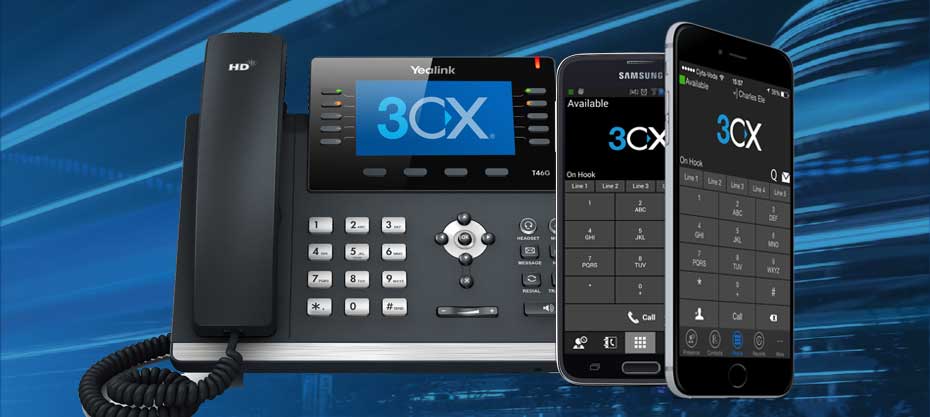 Conduct your business on the go.
Install the phone system app on your ios or android device and accept, transfer and manage calls from anywhere with internet access. If you need to work remotely but want to use the phone from your desk you can take that with you too, just plug it in to the internet and your phone will work the same as when your in the office.